Change Is Constant: Here's How You Stay Resilient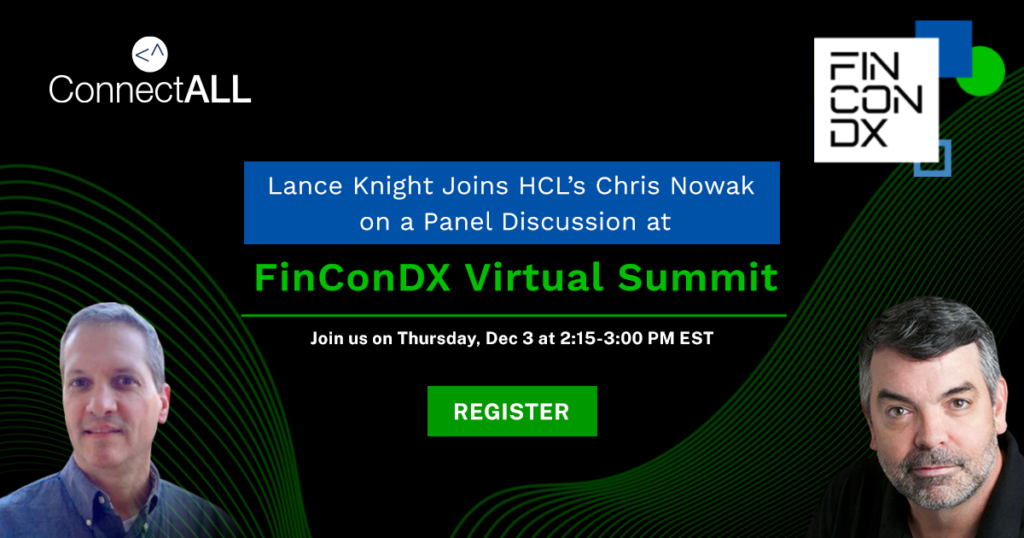 Change Is Constant: Here's How You Stay Resilient
ConnectALL COO Lance Knight joins colleague and friend Chris Nowak, Director of DevOps Advisory and Adoption at HCL, on a panel discussion on Change is Constant: Here's How You Stay Resilient, at FinConDX, organized and hosted by DevOps.com.
Is your organization ready for the next big change? The COVID-19 pandemic wasn't the first major economic disruptor and it certainly won't be the last, so how can you make sure your teams are prepared to adapt and embrace change?
In this panel discussion, leaders in the DevOps and banking industries will discuss how to use DevOps to not only manage change, but stay ahead of the competition. Learn the strategies and systems you need to put in place now to be ready for the next big financial shift. Hear case studies of how financial institutions have used continuous delivery and value stream management to navigate disruption. We can't predict the future, but we can use DevOps to set ourselves up for success in the face of new circumstances.
FinConDX is a virtual conference focused on the DevOps, DevSecOps and Digital Transformation practices and tools you need to thrive in the fintech industry. The conference will bring together financial services and tech leaders to cover a wide range of topics, including development, operations, product, architecture and leadership through a series of expert-lead sessions, panels and keynotes.