How Automating with VSM Unifies Disparate Teams
August 16, 2022
@
01:00:00
–
01:30:00
EDT
How Automating with VSM Unifies Disparate Teams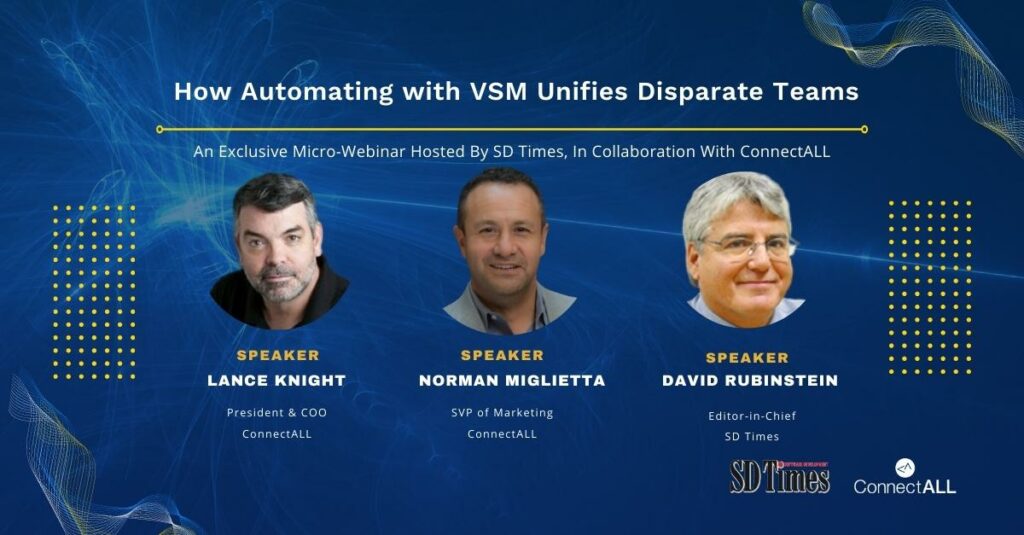 We as an industry cannot afford to ignore the dangers of siloed software delivery. The cost of a siloed workforce is staggering, resulting in project delays, declining software quality, and a disconnect from the original project intent. And with the widespread shift to remote work, these silos have become more entrenched than ever.
How can we begin to address the problem?
Join ConnectALL's Lance Knight (President and COO) and Norman Miglietta (SVP of Marketing) as they sit down with David Rubinstein in the latest SD Times Microwebinar to discuss how automation with value stream management enables organizations to unify disparate teams in every stage of development.
They will discuss why automation is key for any organization struggling with siloed software delivery processes, and what benefits teams can expect from connecting their tools and closely managing the flow of work through the value stream.