Integrate Ranorex with your DevOps tools
---
Test automation is an essential component of Continuous Testing, a critical element in DevOps. Continuous Testing requires testing easily and frequently. It provides rapid feedback on the quality of the application. However, automated test scripts, test results, and defect reports don't naturally sync with other tools in the DevOps toolchain. This inability to sync makes it difficult to deliver high-quality applications.
The ConnectALL adapter for Ranorex provides the ability to automatically synchronize Ranorex with other ALM and DevOps tools. ConnectALL acts as a "hub," supporting a transparent transfer of data. Defects can be identified and resolved at early stages of a project, and there is no longer any need to save and copy information from one tool to another – cutting and pasting between tools will be a thing of the past. Your release cycles can be shorter, with no compromise in the quality.
ConnectALL integrates the most popular Application Lifecycle Management tools using a "configuration, not coding" approach that dramatically simplifies application migration and integration projects — you're up and running in a few hours, cutting integration costs by 90%.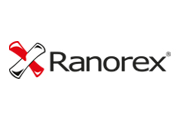 Integrate Ranorex easily with ConnectALL
Request a demo
Get more out of Ranorex with ConnectALL
---
Quality analyst
Tester
Test lead
Typical Application Integration
---
Integrates Ranorex with HPE ALM
Integrates Ranorex with Jira
---
Ranorex and HPE ALM
Test cases are developed in Ranorex. ConnectALL will automatically sync all the test cases to HPE ALM. The test team can link the test cases to requirements. Upon execution, ConnectALL ensures the test results are automatically updated to the requirements. The product team can create a test coverage report without accessing Ranorex.
Explore Other Integrations
Sign up for a demo now!
Talk to our product specialists and learn how ConnectALL can enhance your Value Stream by integrating your people, processes and teams.
---
Request a Demo