Integrate QMetry Test Management with your DevOps tools
---
The most nimble DevOps systems employ continuous testing – an essential element for continuous development. Some organizations test dozens of times per hour. This kind of rapid performance demands test automation; however, automated test scripts, test results, requirements updates, and defect reports don't always sync with other tools in the DevOps and agile development toolchains. This can make it difficult to quickly deliver high-quality applications.
The QMetry Test Management adapter for ConnectALL automatically synchronizes QMetry Test Management with other DevOps tools. ConnectALL acts as a hub, supporting a transparent transfer of data across tools in the toolchain. Requirements management, test management, and other processes can be synchronized from one tool to another. This creates shorter release cycles and a higher degree of test frequency, resulting in more rapid releases with fewer defects.
ConnectALL integrates the most popular DevOps tools using a "configuration, not coding" approach that dramatically simplifies application integration projects. You can be up and be running in a few hours, cutting integration costs by up to 90%.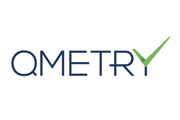 Integrate QMetry Test Management easily with ConnectALL
Request a demo
Get more out of QMetry Test Management with ConnectALL
---
Tester
Test Lead / Manager
Quality Analyst
Quality Manager
Typical Application Integration
---
Integrates QMetry Test Management with Jira Software
Integrates QMetry Test Managemtent with CA Agile Central
Integrates QMetry Test Management with VersionOne
Integrates QMetry Test Management with HPE ALM
Integrates QMetry Test Management with Ranorex
Integrates QMetry Test Management with Microsoft Team Foundation Server
Integrates QMetry Test Management with Microsoft Visual Studio Team Services
More than 40 ALM and DevOps tools are supported by ConnectALL
---
QMetry to CA Agile Central
Qmetry Test Management manages the test cases based on the project releases and based on the builds associated with the release. The requirements team creates the requirements associated with the project and the testing team creates test cases and test suites associated with every build/drops for a project. The requirements will be linked to test cases and test cases are linked to test suites. The testing team executes the test cases/test suites and ConnectALL ensures the bugs associated with the test case are reported in an external system like Jira, CA Agile Central, etc, automatically! The external systems maintain or track the bugs reported which are then addressed by the developers and a new drop is initiated which then pulled by QMetry and the test cases are executed again and bugs are tracked in the systems.
Explore Other Integrations
Sign up for a demo now!
Talk to our product specialists and learn how ConnectALL can enhance your Value Stream by integrating your people, processes and teams.
---
Request a Demo