Integrate Jama with your DevOps tools
---
Companies in vertical industries – system engineering (medical devices, aerospace, and defense manufacturing, for example) and other industries – use requirements management products when they build highly regulated and complex products. These companies must be able to effectively capture objectives, desired business outcomes, and customer requirements in order to accelerate the development process and rapidly deliver products. Unfortunately, Jama and other requirements management applications are limited because the tools with which they must integrate are not designed to transparently connect to them. Other products that support integration with other ALM and DevOps tools are available, but more complex and expensive.
The Jama Adapter for ConnectALL helps product teams manage all epics and stories in Jama and provides real-time synchronization with other agile and DevOps tools. Jama and other integration tools provide a limited number of integrations with other ALM and DevOps tools. ConnectALL provides Jama users with a wide choice of ALM and DevOps tools with which they can integrate. ConnectALL's intuitive interface also enables simplified integration. These added capabilities deliver a positive effect on the pace and accuracy of software delivery.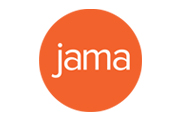 Integrate Jama easily with ConnectALL
Request a demo
Get more out of Jama with ConnectALL
---
Business analysts
Product managers
Development engineers
Release management engineers
Typical Application Integration
---
Integrates Jama with BMC Remedy
Integrates Jama with IBM Rational ClearCase
Integrates Jama with Jira Server and Jira Cloud
Integrates Jama with HPE Application Lifecycle Management (ALM)
Integrates Jama with Microsoft Team Foundation Server (TFS)
Integrates Jama with Microsoft Visual Studio Team Services (VSTS)
Integrates Jama with ServiceNow
---
Jama Software and ServiceNow:
Customer feedback is reported as an incident in ServiceNow. ConnectALL replicates the incident as a new requirement in Jama Software. The product team reviews the new feature requirement and adds it to the backlog of future development. When the team has completed a new requirement development, ConnectALL automatically updates the incident and the customer is informed.
Jama Software and HPE ALM:
Business analysts manage all the new requirements in Jama. ConnectALL will sync the requirements from Jama to HPE ALM. The testing team creates the test cases and links them to the requirements in HPE ALM. ConnectALL automatically updates the test results from HPE ALM to Jama. BA can build a test coverage report in Jama.
---
The artifacts are retrieved from the Jama adapter dynamically. It supports all the custom and the system artifacts created in the Jama server.
Explore Other Integrations
Sign up for a demo now!
Talk to our product specialists and learn how ConnectALL can enhance your Value Stream by integrating your people, processes and teams.
---
Request a Demo