Integrate Confluence with your DevOps tools
---
Confluence is best used in collaboration with development tools. ConnectALL adapter helps you turn product requirements, reports, and documentation in Confluence into actionable issues for your development team to accelerate. Plan and track your development efforts by letting confluence work in conjunction with Jira, Micro Focus ALM, CA Agile Central, Azure DevOps Server, and other development tools – effortlessly. Confluence users no longer have to switch systems to share details. Every team gets to work on the system of their choice and ConnectALL strengthens the collaboration automatically.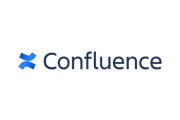 Integrate Confluence easily with ConnectALL
Request a demo
Get more out of Confluence with ConnectALL
---
Align Business and operation teams with development teams
Typical Application Integration
---
Integrate Confluence and Jira

 Software

Integrate Confluence and Micro Focus ALM

Integrate Confluence and CA Agile Central

Integrate Confluence and Azure DevOps Server
---
Integrate Confluence and Jira
Product team creates a requirements document in Confluence. ConnectALL automatically creates an Epic/Requirement (task type) in Jira for development team to start the development work. The development status will is updated bi-directionally, and the product team can track the development status on the Confluence page.
---
Product 

requirements

M

arketing plan

S

ales report

Default and Custom Templates
Other templates in Confluence
---
Confluence version 4.x+
Confluence Cloud
Confluence Data Center
Explore Other Integrations
Sign up for a demo now!
Talk to our product specialists and learn how ConnectALL can enhance your Value Stream by integrating your people, processes, and teams.
---
Request a Demo