Integrate CA Agile Central with your DevOps tools
---
Different teams, different tools? Unify your DevOps systems automatically with the ConnectALL Integration Platform from Go2Group.
The CA Agile Central Software (formerly RALLY) adapter in ConnectALL lets you manage your projects and issues tracking in collaboration with quality, ITSM and other DevOps teams. Every team can work on applications of their choice and still be able to collaborate efforts. When DevOps tools like ServiceNow, HPE ALM, Salesforce, BMC Remedy, Microsoft, and other IBM Rational tools are integrated with CA Agile Central, all information related to development and issue tracking flow bi-directionally between teams – providing end-to-end traceability in software development.
ConnectALL integrates the most popular DevOps tools using a "configuration, not coding" approach that dramatically simplifies application migration and integration projects — you're up and running in a few hours, cutting integration costs by 90%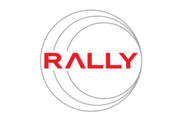 Integrate CA Agile Central easily with ConnectALL
Request a demo
Get more out of CA Agile Central with ConnectALL
---
Developers, Product Manager
Typical Application Integration
---
Integrate CA Agile Central and Atlassian Jira
Integrate CA Agile Central and Microsoft Team Foundation Server
Integrate CA Agile Central and HPE ALM/Quality Center
---
CA Agile Central – HPE ALM
Testing team identifies a defect. The defect is replicated to CA Agile Central project as a bug. As the development team start to debug, all the updates are synced back to the defect in HPE ALM. Upon completion of development, the defect is resolved automatically in HPE ALM.
CA Agile Central – ServiceNow
A new incident is created in ServiceNow. ConnectALL replicates a corresponding bug in CA Agile Central. The development team starts to debug. All updates along with comments and attachments are synced back to the ticket in ServiceNow. Once the bug is solved, the service agent will resolve the ServiceNow ticket.
---
Defect Suite
Defects
Portfolio Item / Feature
Portfolio Item / Initiative
Portfolio Item / Theme
Stories
Task
Test Cases
Test Plan
User Story
---
Version 2011.09.24-32 – 2012.03.24-3
Explore Other Integrations
Sign up for a demo now!
Talk to our product specialists and learn how ConnectALL can enhance your Value Stream by integrating your people, processes and teams.
---
Request a Demo