Integrating best-of-breed tools and applications in the software delivery value stream, which help companies plan, build, and deliver enterprise-level software, is imperative to improve quality and agility and for continuous improvement and innovation.
Different value streams are flowing through multiple teams in an enterprise. Stakeholders such as Executives, Portfolio Managers, Product Managers, Engineering Managers, QA Managers, Release Managers, Customer Success Managers need to have necessary data in their tools of choice to be able to manage their value stream effectively. Creating seamless integration is one of the key elements of effective value stream management.
According to reputed research firms, some of the top 100 companies in the world have successfully integrated their software delivery value streams, by scaling their agile and DevOps transformations, and therefore achieving quality software delivery. 
These companies have complete visibility into their tools, people, teams, and projects, with value being at the forefront of all their initiatives. They can see where the bottlenecks are and how and why they are losing value. 
We've spoken at length about how important it is to integrate the tools to become predictable. We have even spoken about how tooling up your broken value stream will lead to further disasters. However, has anyone helped you understand how you can do it? Like really hit the nail on the head!
We have put together a quick guide with four invaluable steps you need to take to get to effective value stream integration. It gives you clarity into some of the pitfalls and how to set them right as well. Take a look at it right now.
DOWNLOAD VALUE STREAM INTEGRATION GUIDE
What do you need to support effective value stream integration?
Consistency of data across multiple tools and applications

Securing the data flowing across the value stream

Complete content to the flow of data across tools 

Tolerant of failure and ability to reconcile
What do you get from value stream integration?
Capture, visualize, analyze, and optimize critical indicators of speed and quality in your software delivery pipeline.

Remove waste and overhead by automating the flow of critical product information across the value stream.

Quickly identify issues and bottlenecks in processes and evaluate constraints, manage failure instantly, while also tracing the flow of work.

Manage workflows with meaningful data transformation, especially due to different tools having different data models and a different context to the same data. 

Deliver greater value for your customers by providing faster build time and better quality of delivery.

Gain end-to-end visibility, traceability, and governance and control over processes.

Improve cross-functional collaboration between teams. Enable cross-system traceability where cross-functional teams can manage end-to-end traceability between various tools in the product development ecosystem. For example, code to requirement, tickets to defects, and more.

Increase release velocity, minimize risk, and lower operational costs with greater value.

Capture relevant lean metrics for process improvement.

Amplify feedback loops, and avoid vulnerabilities.

Preserve historical data between the integrated tools and access it any time to look at changes, failures, and conflicts.
How will the stakeholders benefit from value stream integration?
Portfolio managers can see the progress of different projects in real-time and make appropriate changes to align engineering activities with changing business needs.

Product managers can accurately communicate to everyone about product/feature delivery and manage expectations.

Developers get real-time feedback and understand bottlenecks as they appear.

Release engineers can identify risks, plan appropriately and improve product quality.

Support teams can engage with customers effectively and help enhance customer experience.
If you are here, which means you really haven't got integration right or you are wanting to make sure you have got it right already. We urge you to download this amazing guide which takes you through the process of effective integration and how you can get to the pinnacle of successful value creation.
DOWNLOAD VALUE STREAM INTEGRATION GUIDE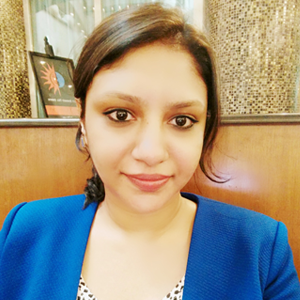 Head of Content Marketing at ConnectALL, responsible for communication and content marketing strategy. For two decades, I've assisted businesses to integrate content marketing into their marketing plans to achieve their business goals. I specialize in creating and developing content (inbound and outbound) across various online and offline channels from websites, blogs, and social media to email marketing and marketing communication collateral.